Written by Mike Park, Broker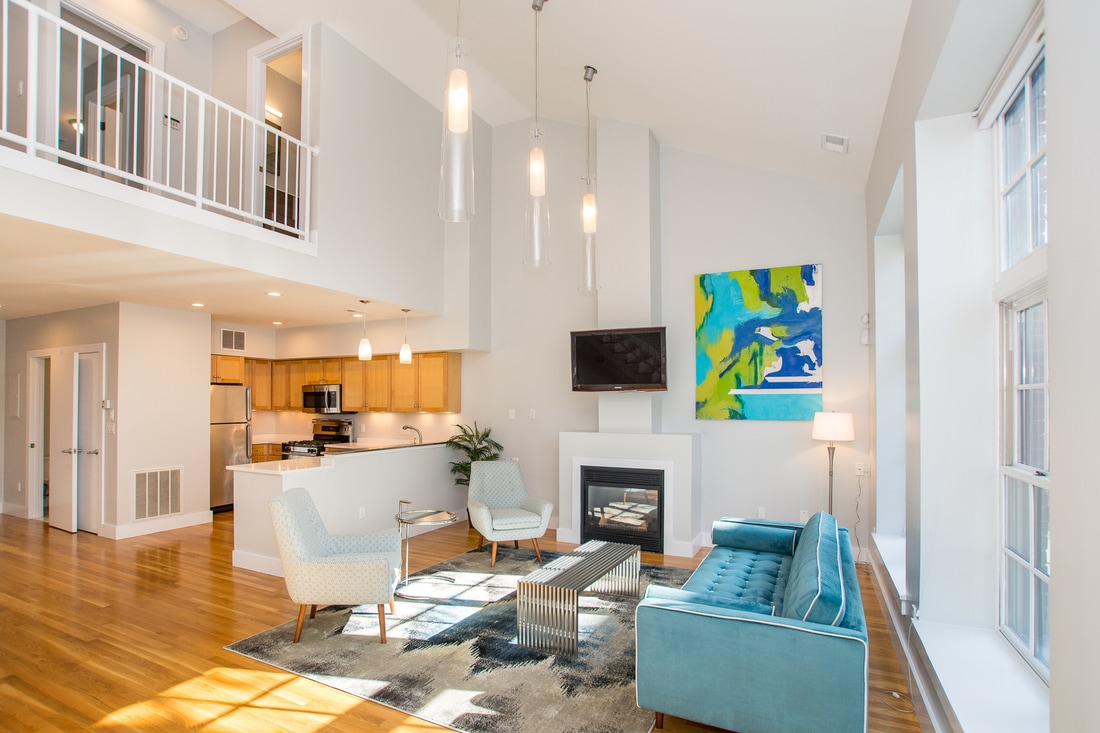 This Saturday, I stopped by one of our listings at Lembu Real Estate. It's 155 Brookline Street in Cambridge, a luxury two bedroom townhouse-style condominium put on by Sylvia Tucker. I had stopped by earlier in the week before she had finished the place, so it was nice to see it completed and ready for the market. Fully painted and staged, the entrance is quite the first impression. Huge vaulted ceilings, maybe 18 feet tall in the living room, going to an open kitchen and dining area which were below the second floor. At the front of the unit, on Brookline Street, is a wall of windows with full window treatments with full up-and-down functionality. Completing the first floor is a half bath and a back door going straight to the off street parking spot. Upstairs is a master suite and a second bedroom with a guest bathroom. Continuing up the stairs goes to a roof deck, which looks out over much of Cambridgeport. But, enough about the property, you can find plenty of information at Sylvia's property website here!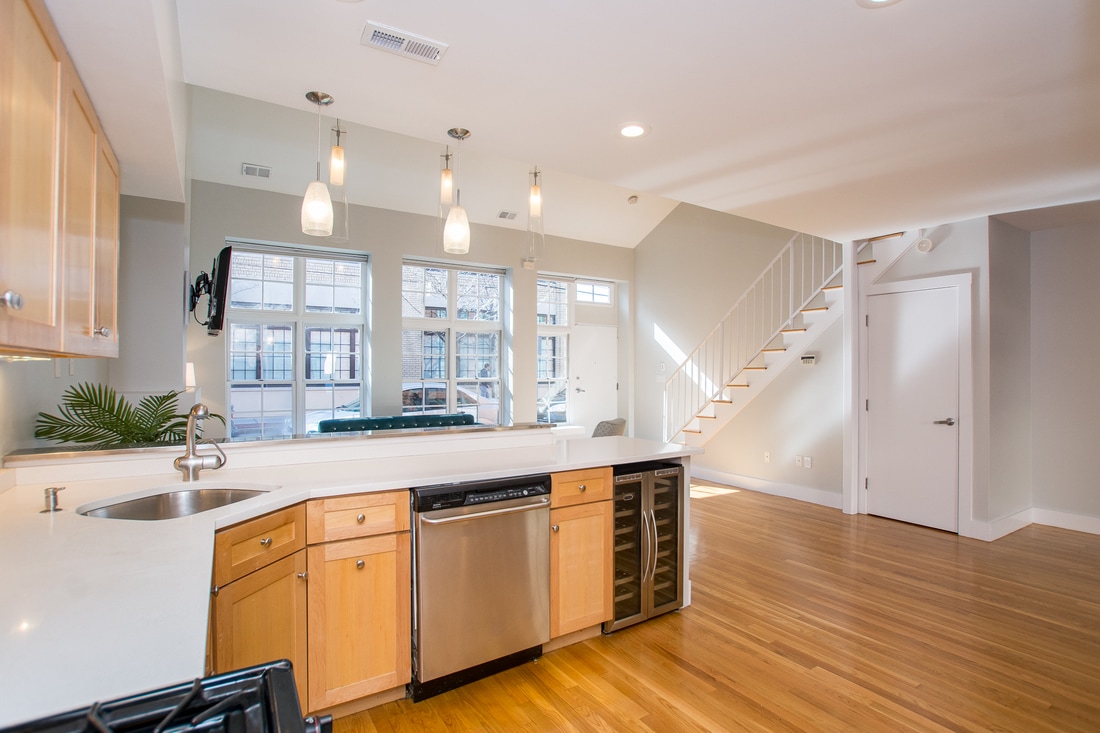 What I really wanted to write about here is a little bit about Sylvia and why I respect her work so much. What I appreciate about Sylvia and her property listing work is twofold. First and foremost, is her incredible thoroughness in marketing and preparing a home for sale. Second and almost as important, is how she manages the entire process for her client while also providing her clients with such attentive service that she is truly holding their hands through what can be a very stressful life milestone. With marketing and preparing, I am always amazed at how she gets everything together every single time for every single property. Dynamics that Sylvia manages include individual property websites, the plethora of professional grade photography, floor plans, staging, as well as proliferating the marketing materials across dozens of websites and every form of social media you can imagine. As to managing the process and mitigating clients' stress and anxiety, Sylvia utilizes tools like no one I've ever seen. From project management software to probably the most complicated Google calendar ever! Additionally her thorough appraisals are key to helping clients understand market value and the fact that she is out helping clients buy and sell real estate all day and every day help her have a great sense of the possible market, which is really important in determining sale strategy and negotiations.
I will be featuring a different listing agent here every week during the spring market as I make the rounds and visit Lembu real estate's various listings. Stay tuned for more!