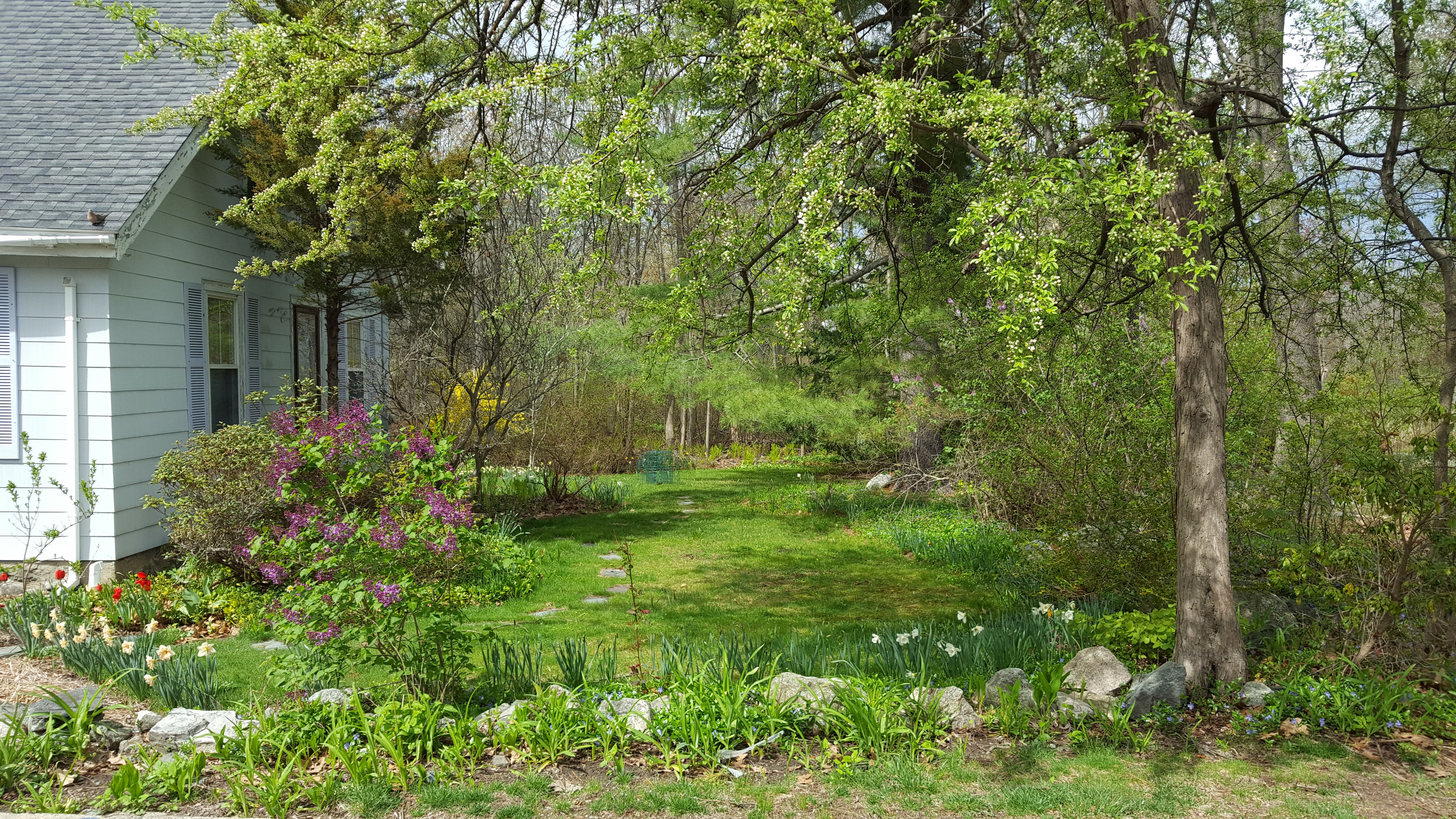 Written by Mike Park, Broker

Had an hour and half to burn this weekend while my youngest son was napping. Since I had him in the stroller, I figured I might as well walk around wherever I was. We had just finished up at the Chinese Bible Church in Greater Boston where we were visiting to see a relative guest-speak. This church is in Lexington, so we stopped by a nearby Boston Market in Waltham to get lunch for the kiddos, after which I let the youngest nap. Anyway, I just started walking towards the nearest body of water. Water is my Kryptonite, my Achilles, my southern France fantasy pied-a-terre. Thoughts of water can interrupt any thing I'm doing at any time!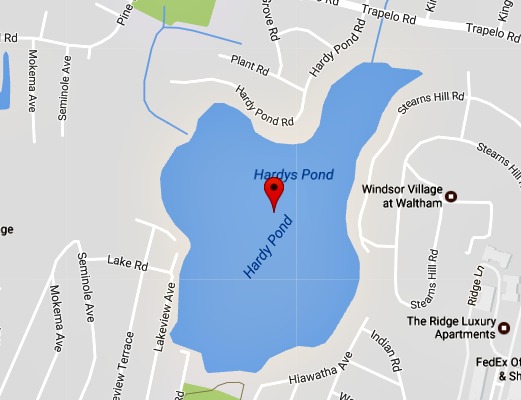 The closest body of water to the Boston Market ended up being Hardy Pond, a small 40 acre pond. It's quite beautiful with various rock outcroppings and while it is mostly developed there's still a bit of natural shoreline. Water quality tends to be mediocre due to run off, but it has been getting cleaner throughout the years and has plenty of good-sized large-mouth bass.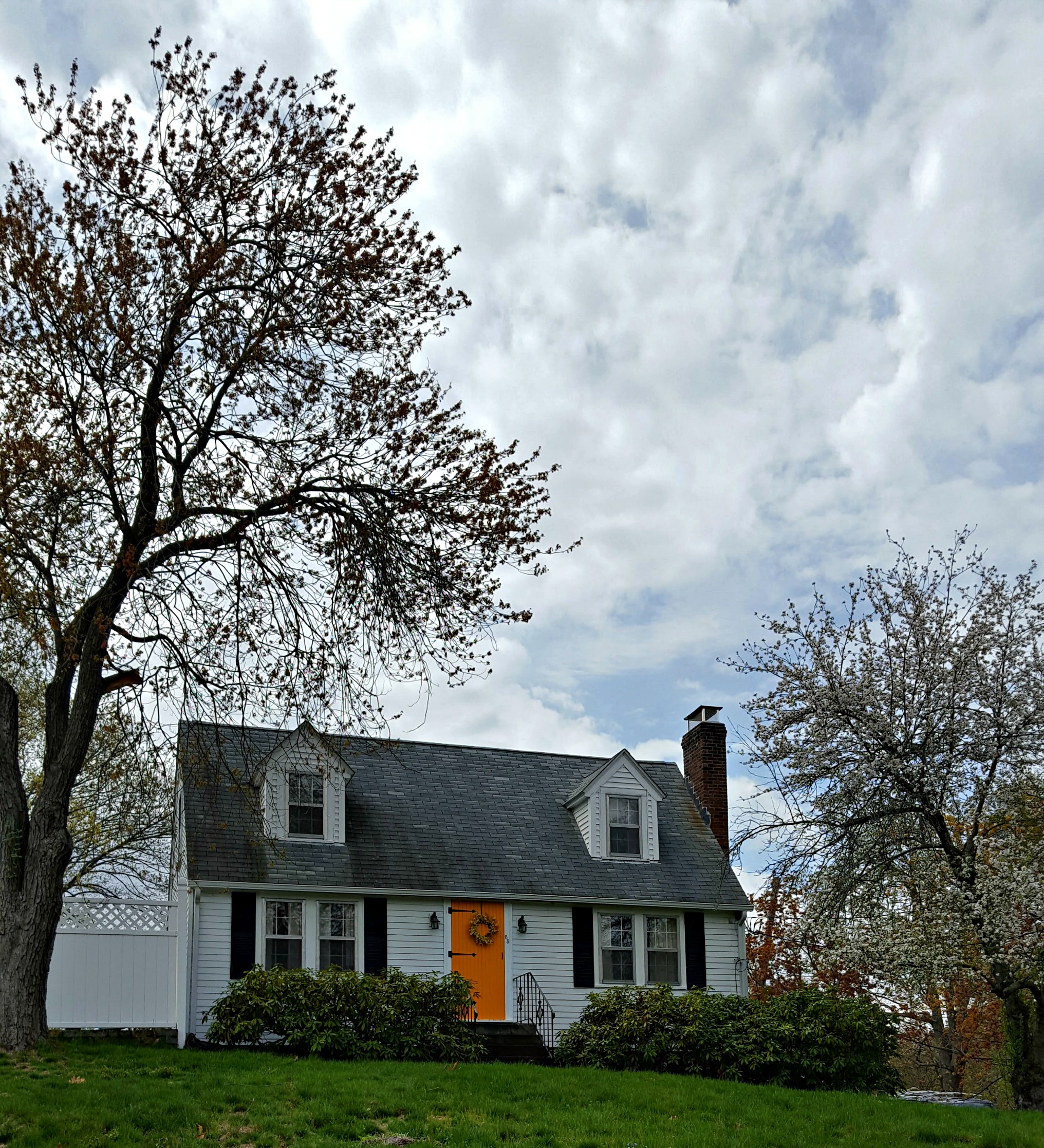 I walked around Hardy Pond Road, and you can see from these photos that I was quite enamored by the charm of the homes on this road. Of course as a broker, the next thing I did was see if anything was on sale! Apparently, people in this neighborhood love it as much as I ended up loving it. There are very few sales here, and the waterfront ones don't seem to sell at all.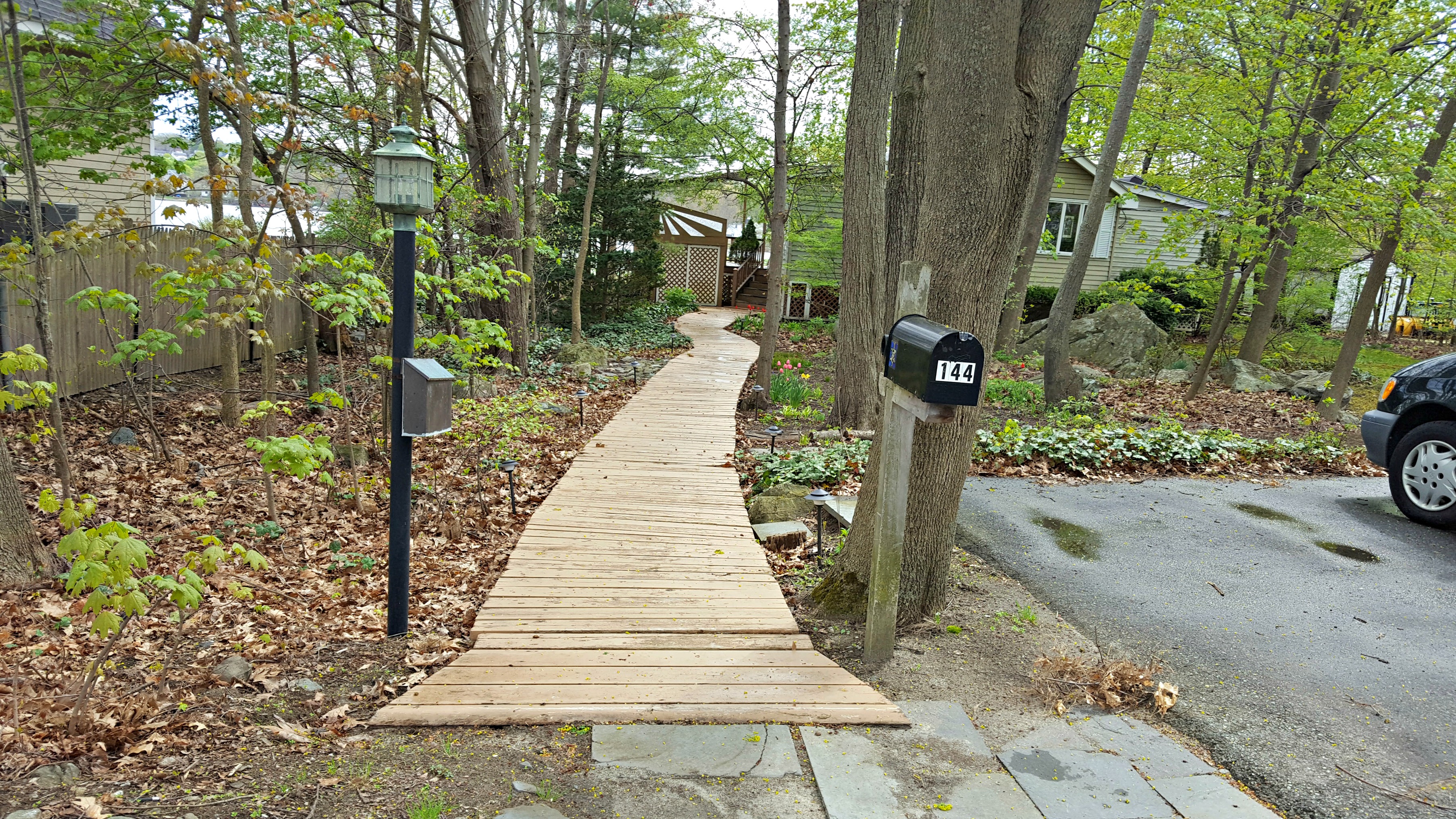 Pictured on the left was my favorite pathway going from street to front door.
Enjoy the pics!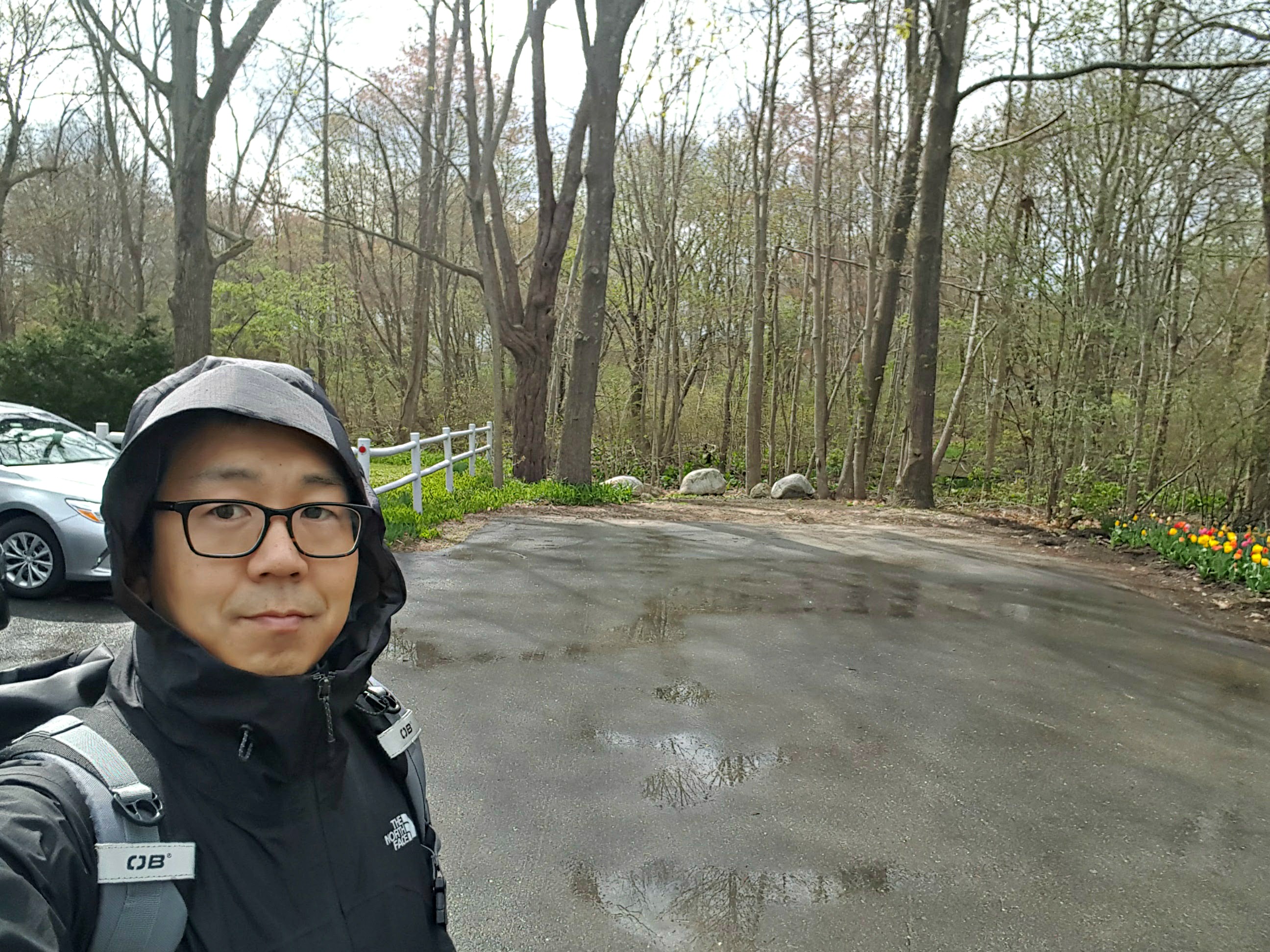 A selfie at the end of Hardy Pond Road–the conservation land goes on behind me, and the official trail is to the right.
And below, just some miscellaneous photos capturing spring foliage (and allergy inducing Claritin necessitating pollen!) and water views.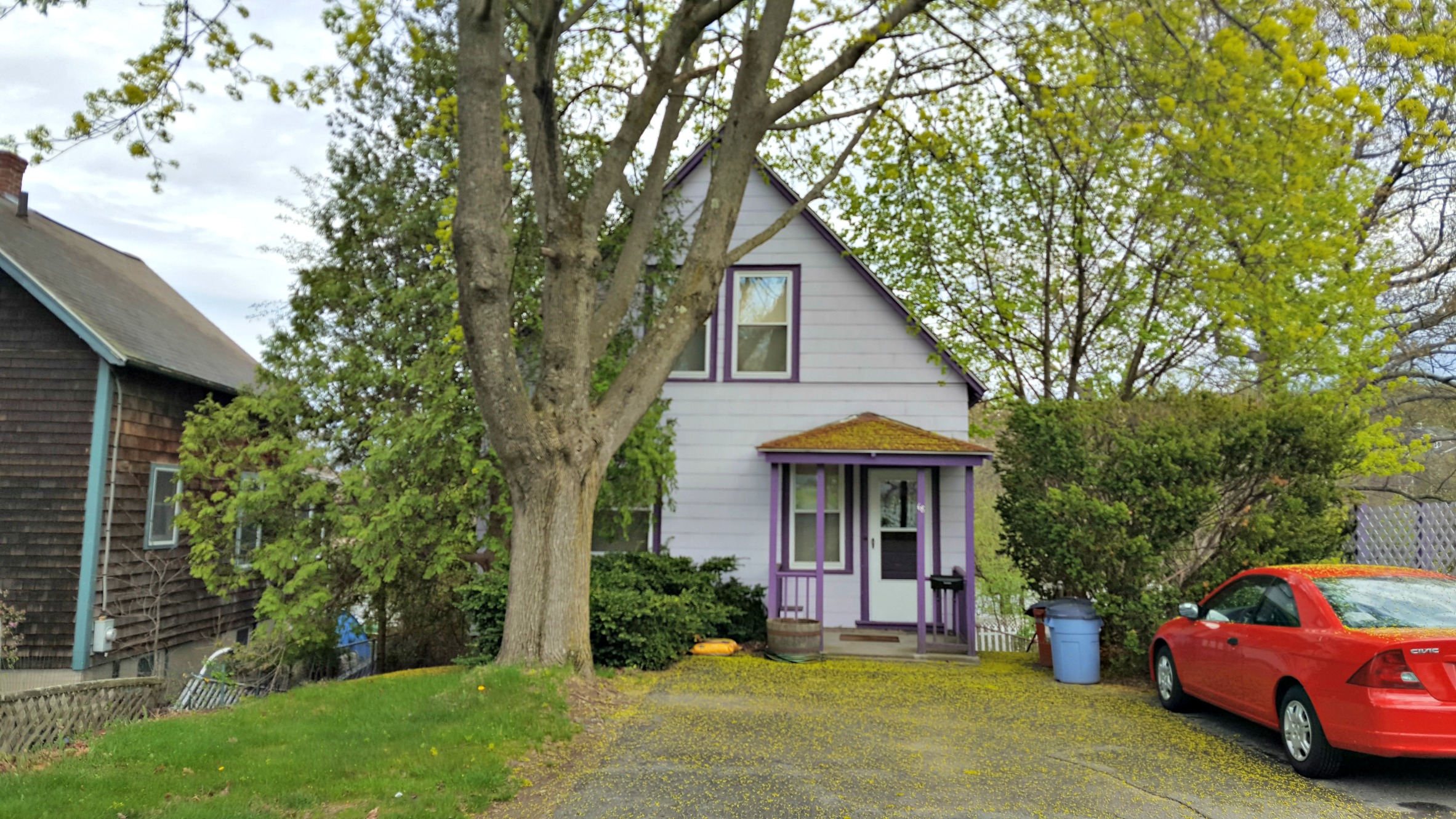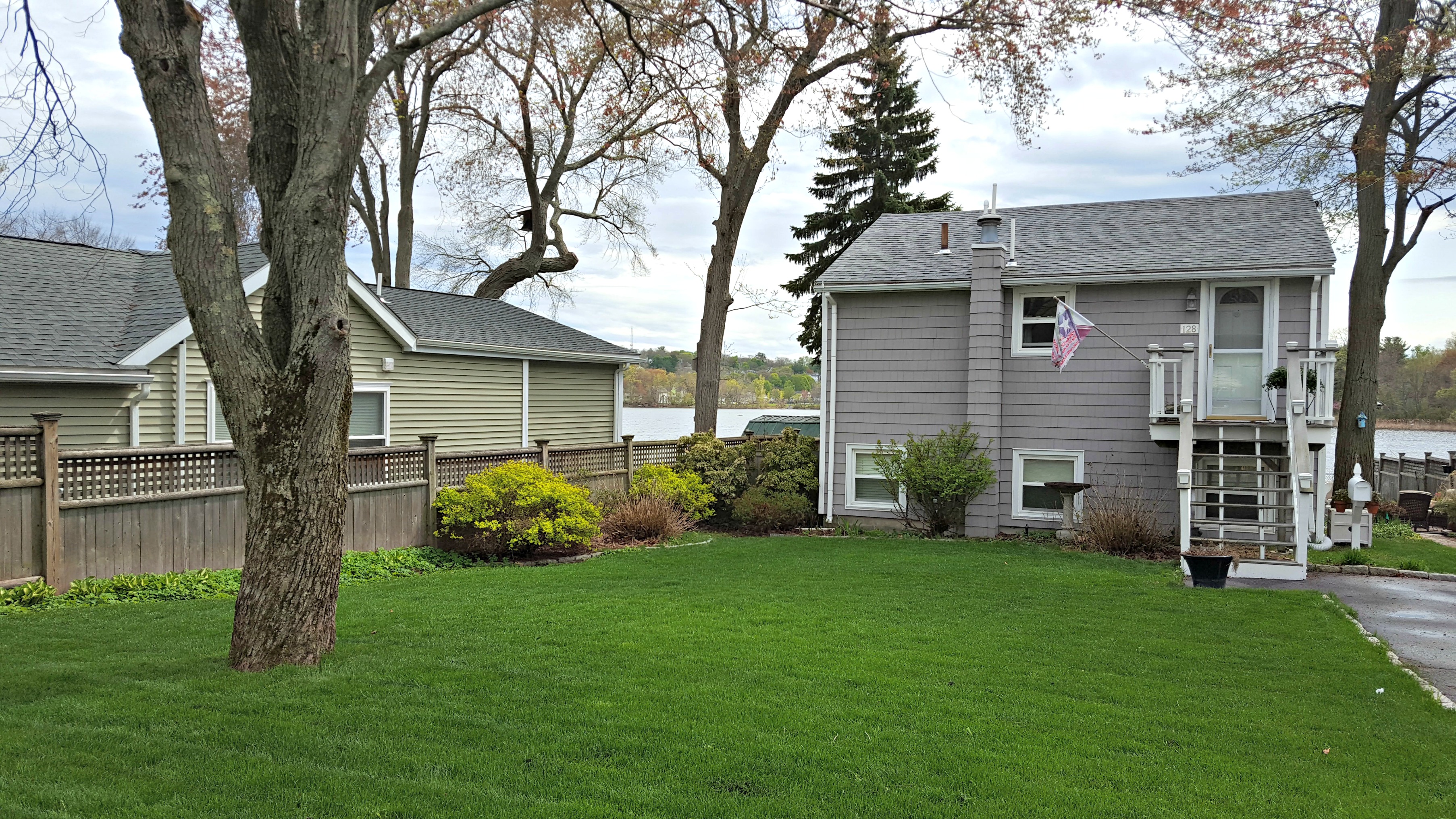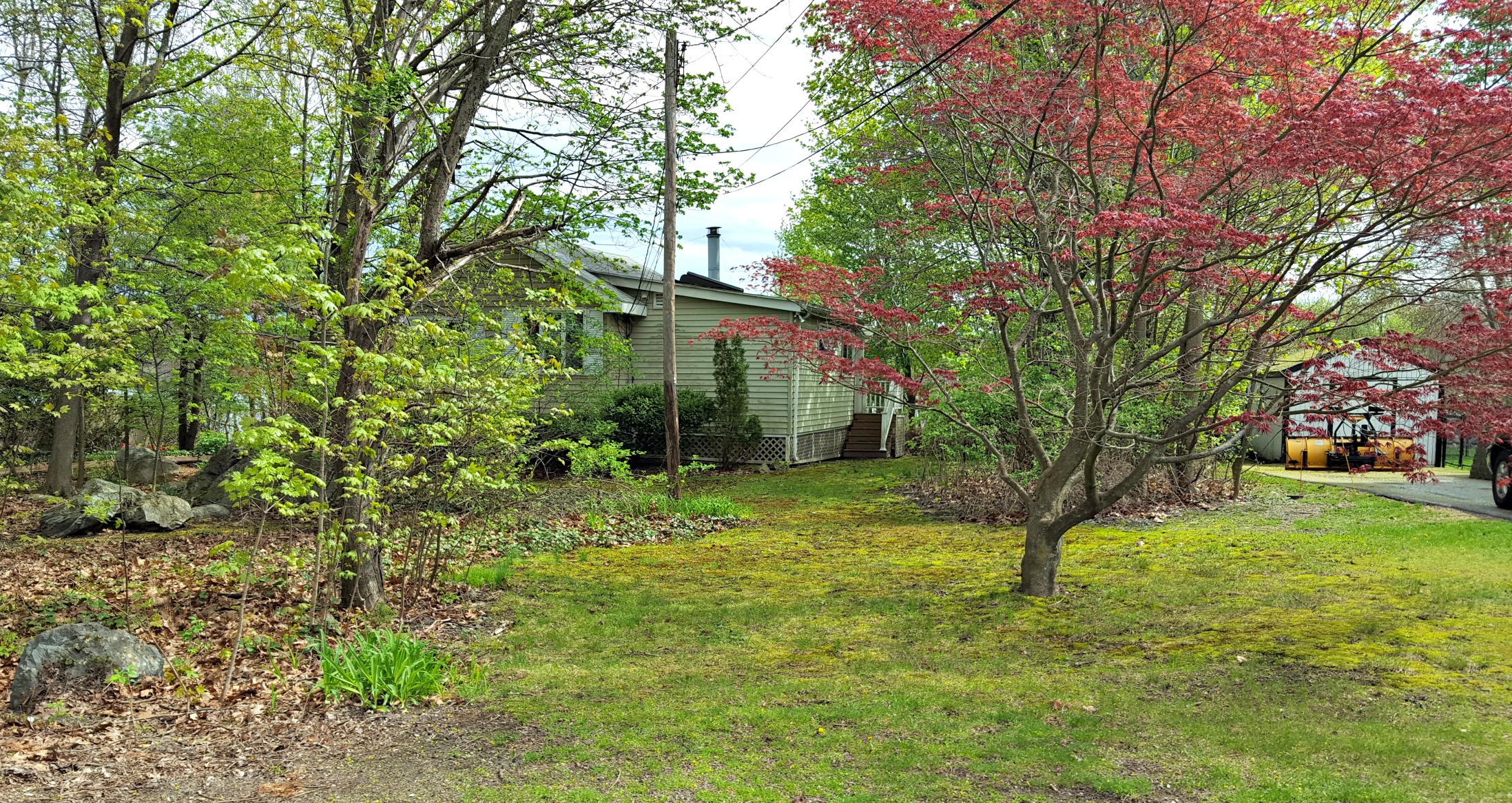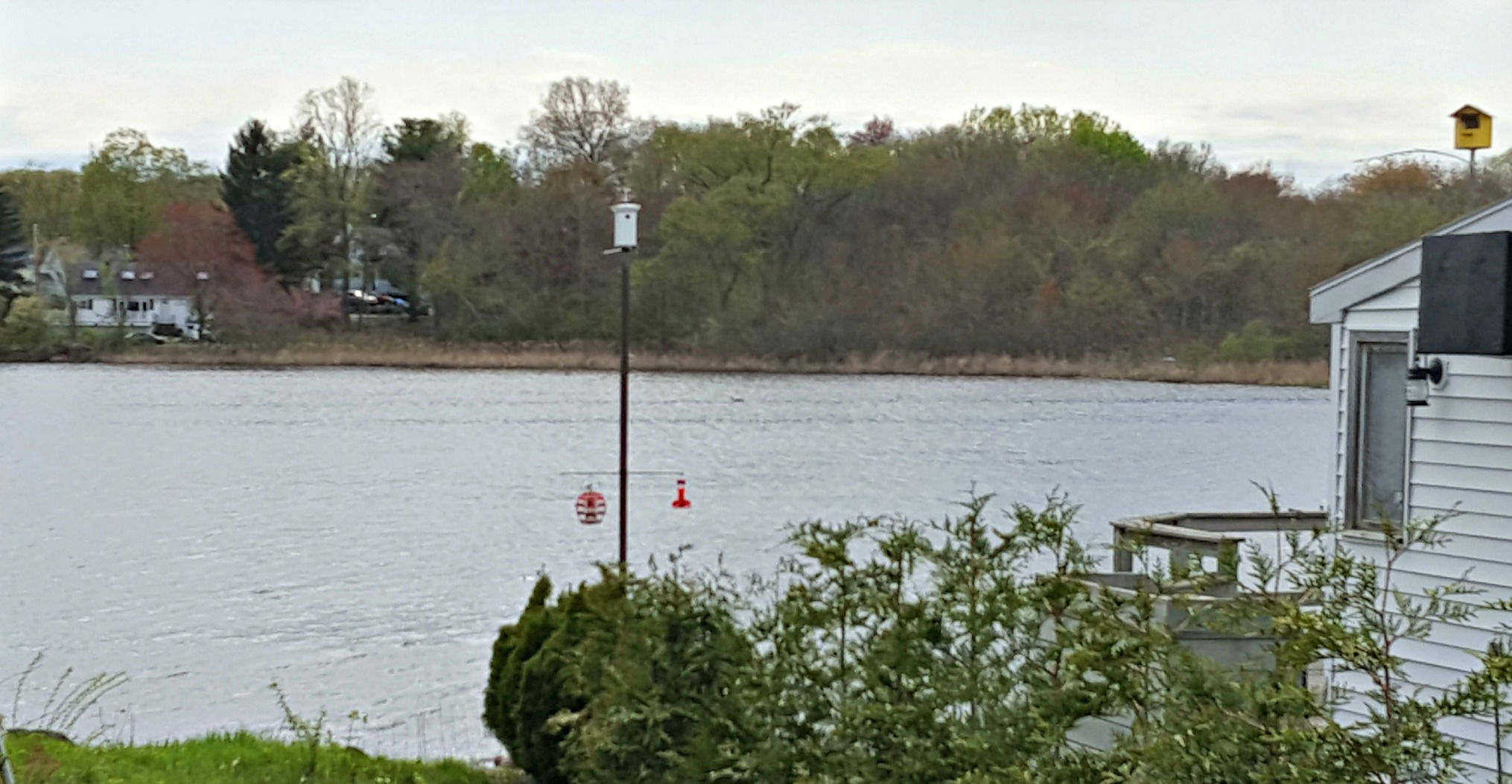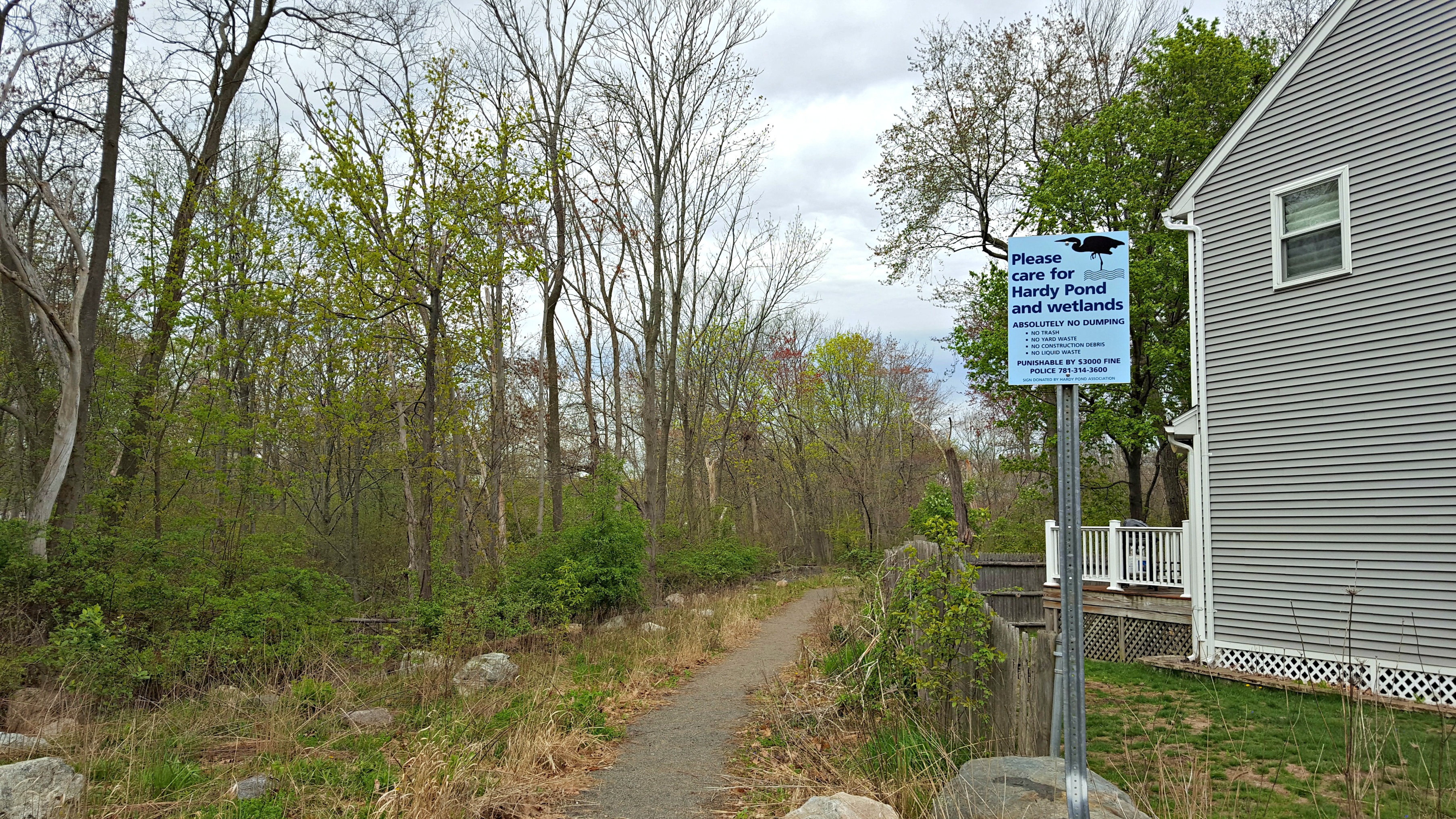 At the end of the road, a nicely groomed trail going into the conservation land that abuts the ponds and neighborhood. Hardy Pond wetlands, a decent sized conservation area.