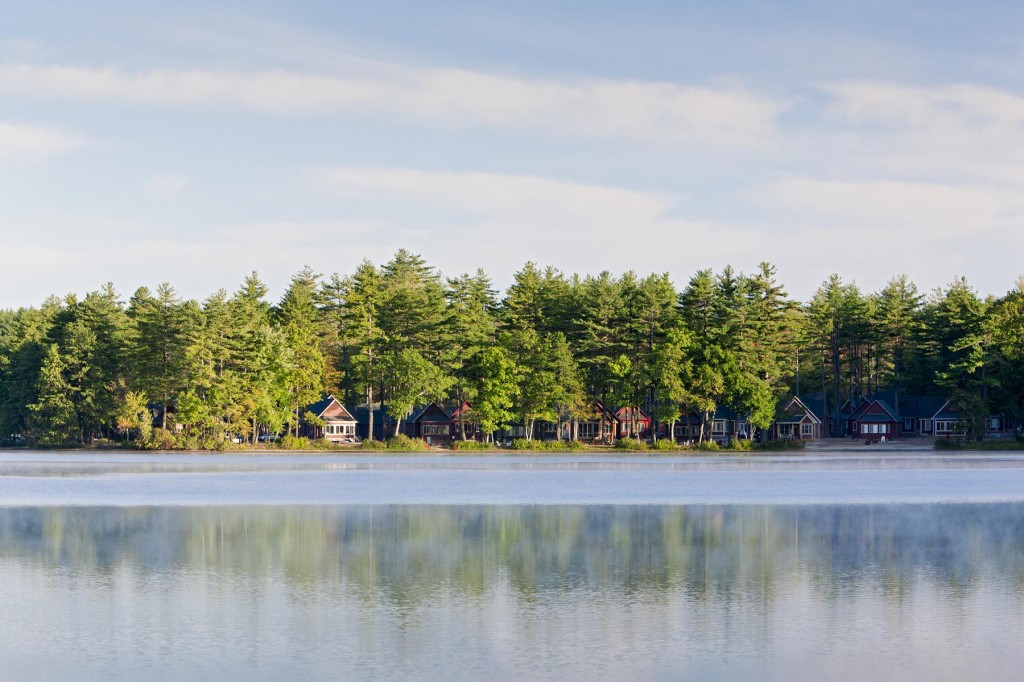 (photo from the Summer Village website)
Written by Mike Park, Broker

Looking for an affordable way to live in the city but still have access to weekend outdoor recreational space? If you've been in the Boston area for the past 10 years, you've probably noticed that it's getting increasingly difficult to find space to enjoy lake or pond access within an hour of town. In the '90s, Walden Pond was a popular but not impossible place to visit. Today, you have to make sure to be on the Walden Pond twitter feed so you can tell if there's parking or not and so you can save yourself the trouble of driving back home if you happen to get to the pond after 10 am on a Saturday. Walden not only closes down their parking lot, but they completely shut down access to pedestrians and bikers alike once they've determined that the pond has reached capacity. And once at capacity, you're relegated to sharing the main beach with a 100 other groups. Same thing with Blue Hills' Houghton pond, and any other pond or lake with clean swimmable water and nice sandy beaches.

People since 2007 have been finding an outlet for their freshwater recreation needs at Summer Villages of Westford, MA. The Village, as I like to call it, is centered around Long Sought-for Pond, a pond that's supposedly the 2nd cleanest body of water in Massachusetts, and about double the surface area of Walden. For about $200,000 you can get a non-waterfront 2-bed 1-bath 800-sq ft free-standing cottage; a seasonal village that's well managed with amenities like two large heated pools, association-only beach, access to kayaks, canoes, and sailboats, and an association-only restaurant and general store. Designed by a consulting/design firm called Summer Villages, there are a handful of these villages all around the U.S. The common theme of all the designs is community living. Cottage entrances are oriented such that you're always saying hello to a neighbor, and cottages are also spaced closely together with large common spaces to facilitate getting to know your neighbors. If you just want a piece of land in the country with your own lake this isn't for you, but if you want convenient living with plenty of outdoor access less than 50 minutes from Cambridge, it's hard to beat this. The $200,000 units aren't on the water, but you can get waterfront units for about $360k-$400k.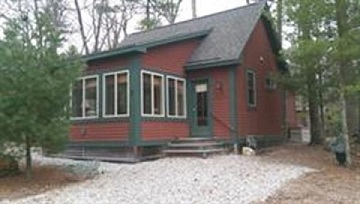 Here's an example of one of the nicer resale cottages available. Click on the cottage image to the left to see the listing.

Click on the screenshot below to go directly to the developer's website where you can find detailed information on floor plans and amenities and numerous pictures to get a sense of the village.


As of this writing, there are eight new construction cottages left in the village for purchase in addition to a half-dozen resales.

A couple of us at Lembu have waterfront cottages up in the Village. We LOVE having an oasis away from the city to complement our busy urban lives. Some of my personal favorite things about the Village include taking the kids on a golf cart tour of the entire village, paddle boarding right from my back yard, sitting around a private campfire 3-feet away from private water access, doing yard work together with my neighbors and chitchatting as if we lived in a village in the old days, and waking up to an expansive view of a lake that is so calm you can see your reflection in it. Other great things include the heated children's pool, where parents can bring their margaritas and beers poolside and hang out while watching their kids together, and having family gatherings every year at the village by renting out a couple other cottages and making it a party.
If you have any questions about the Village, feel free to contact me at mike@lemburealestate.com, and I will answer any questions and can also put you in touch with a real estate consultant that can help you explore purchasing one if you like as well.